Phlebotomy Certification for professionals
Welcome to National Phlebotomy Certification Testing (NPCT)
The National Phlebotomy Certification Testing (NPCT) has been serving phlebotomy schools nationwide helping each school meet the standards for the national phlebotomy technician certification program. We provide phlebotomy schools the tools they need to further there programs with up to date study/training materials, Websites, tools for the overall best student experience.
We look forward to the future of phlebotomy and how beneficial great healthcare workers have on the world.
With years of experience in phlebotomy NPCT can help you get professionally certified.
We are dedicated to helping students at all stages, schools and professionals in the industry that require a Nationally recognized phlebotomy certification.
Our mission is provide profitable product to customers
What my clients say's about my Works.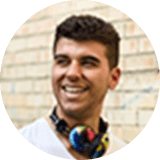 " Duis aute irure dolor in reprehenderit in voluptate velit esse cillum dolore eu fugiat nulla pariatur excepteur sintes occaecat cupidatat non proident, sunt in culpa qui officia deserunt mollit anim idestesti laborum sedut perspiciatis unde omnis."